Premium S45 – The highest quality folding tent
Patented top product for professional and intensive use
Our top folding tent QUALYTENT Premium
The waterproof folding tent QUALYTENT Premium is our patented top product for professional and intensive use.
The roof system QUALYTENT Premium is statically certified and fire retardant according to the applicable standards (Fire classification 1).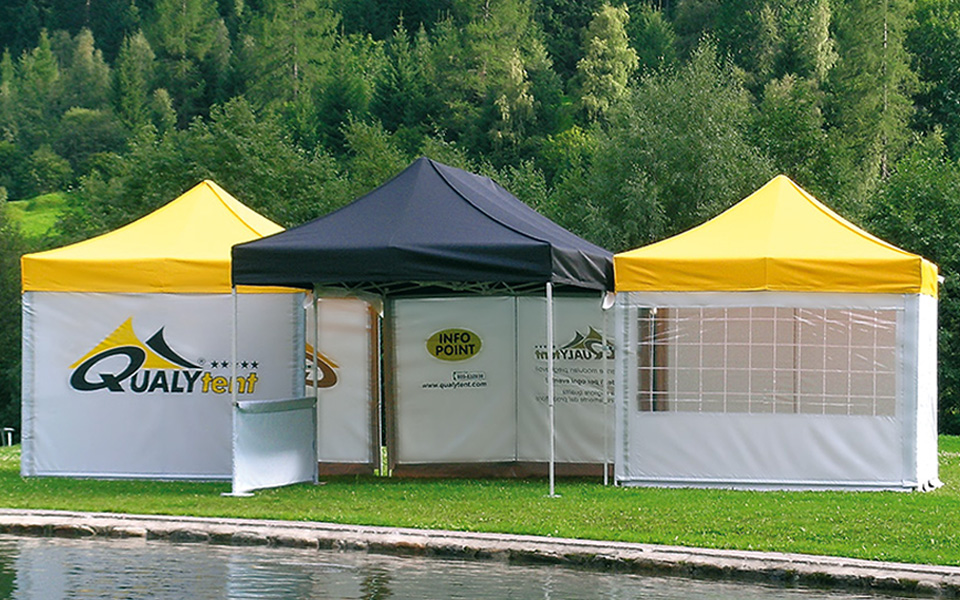 Our best Premium folding tent is available in 10 standard sizes and various colours.
Special shapes and custom – made products are available on request.
The mobile, flexible and modular folding tent system QUALYTENT Premium is quality 100% made in Italy!
You are looking for detailed information on the various models and sizes of our patented top product QUALYTENT Premium? Then click on the link below and you will be redirected to the corresponding page.
Accessories – Spare parts – Product catalogues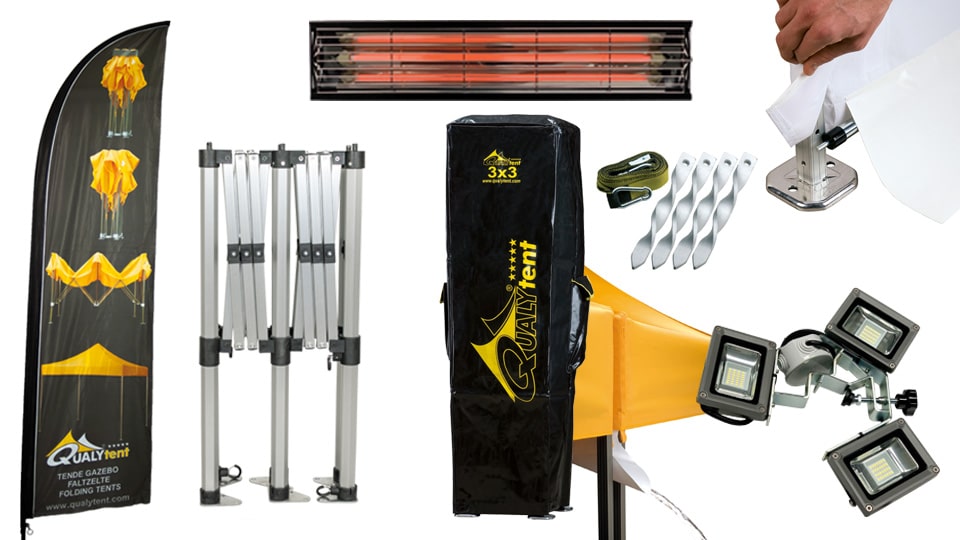 Accessories for folding tents and events
QUALYTENT offers a wide range of accessories that allow the extension of different structures.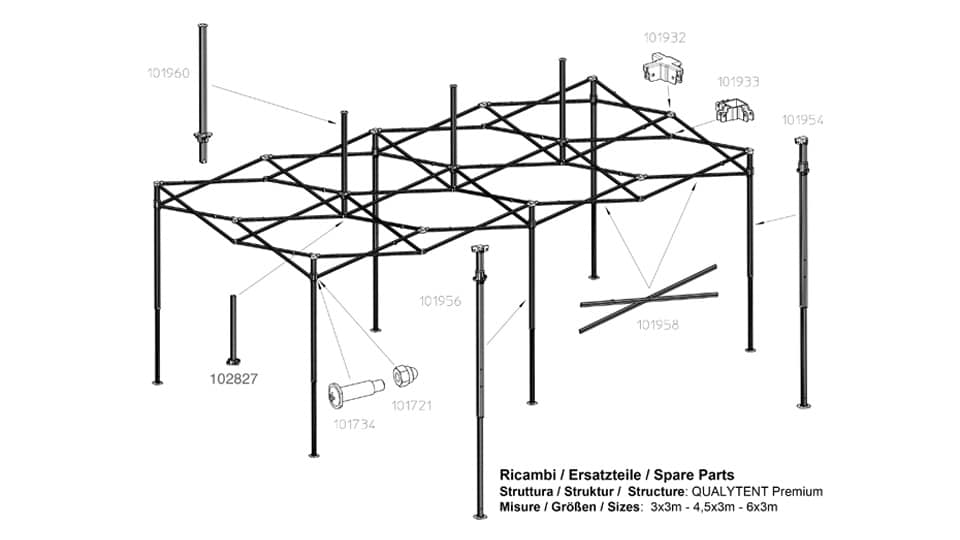 Original spare parts
Do you need spare parts for your QUALYTENT Premium folding tent? Find the relevant card on DOWNLOAD AREA to identify the spare part of your interest and specify the part number in your request.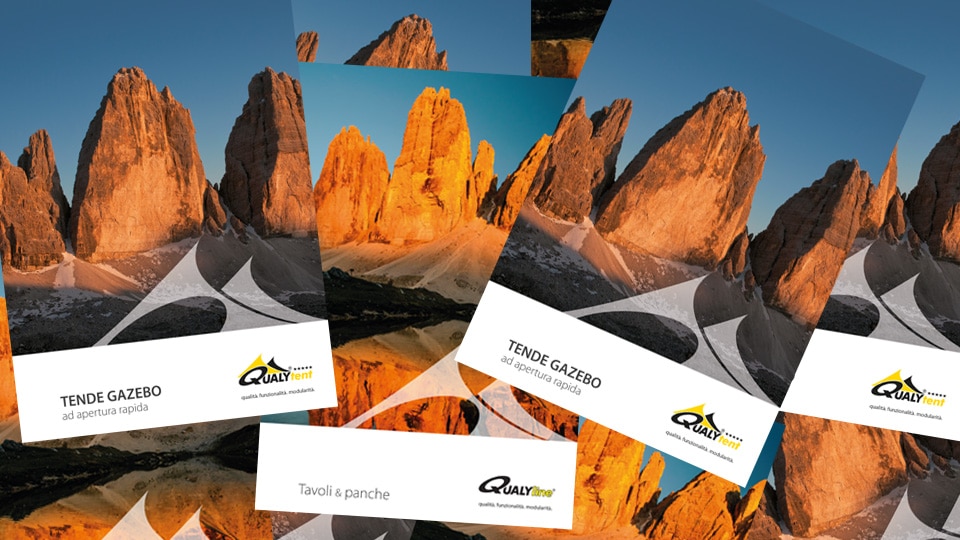 Product catalogues
Do you want to download our new product catalogues for free?
Find the catalog of your interest in the DOWNLOAD AREA to browse or print it.