Folding tent Qualytent "Rescue"
The first response tent
QUALYTENT Rescue is ideal for first response units.
The extremely fast assembly is essential in emergencies such as natural disasters, rescue operations or accidents.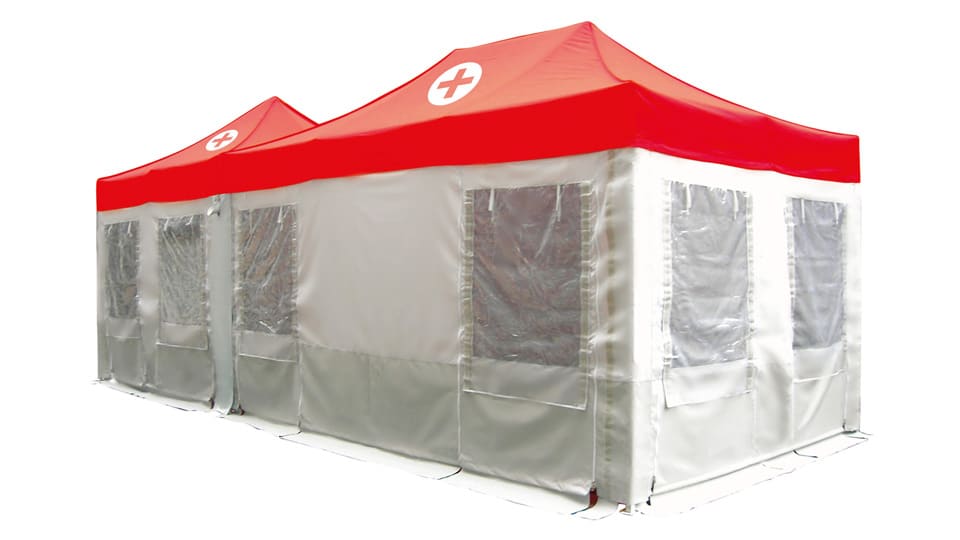 Every part of the QUALYTENT Rescue is engineered with the requirements of first response units in mind. The quick set up design for Emergency life support missions,natural disasters, and other cases is of essential importance
The doors are also windows. Easily closed by zippers and rolled up from the outside of the tent.
Roof and sidewalls are manufactured from durable fire retardant polyester material, the bottom half of the sidewalls is made from PVC material.
The available floor system is made from PVC material. Of course it is possible to use the light kit, heating lamp or any of the other QUALYTENT-Accessories.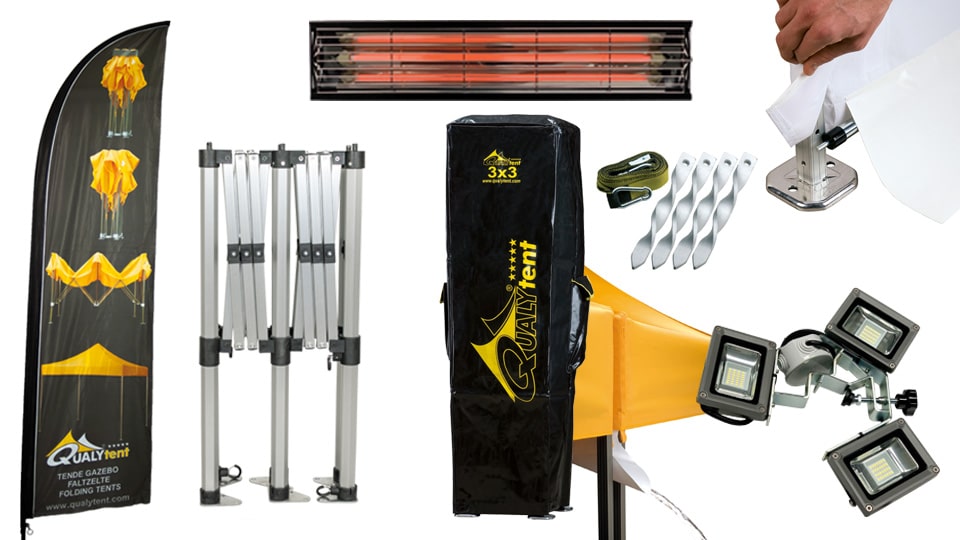 Accessori per gazebo ed eventi
QUALYTENT propone un'ampia gamma di accessori per l'estensione del tuo gazebo pieghevole.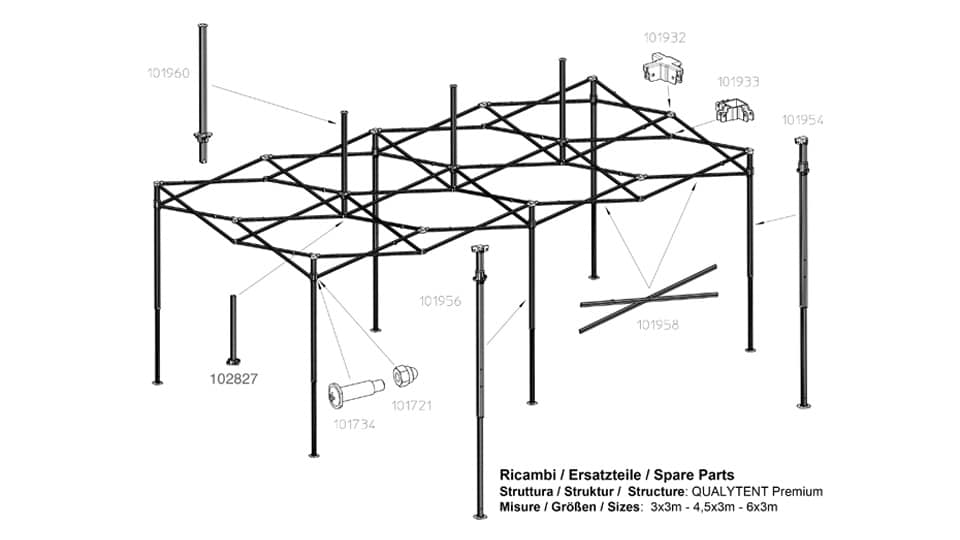 Pezzi di ricambio originali
Hai bisogno di pezzi di ricambio per il tuo gazebo pieghevole QUALYTENT Premium? Trova la relativa scheda PDF nell'AREA DOWNLOAD per identificare il pezzo di ricambio di tuo interesse e specifica il codice del ricambio nella tua richiesta.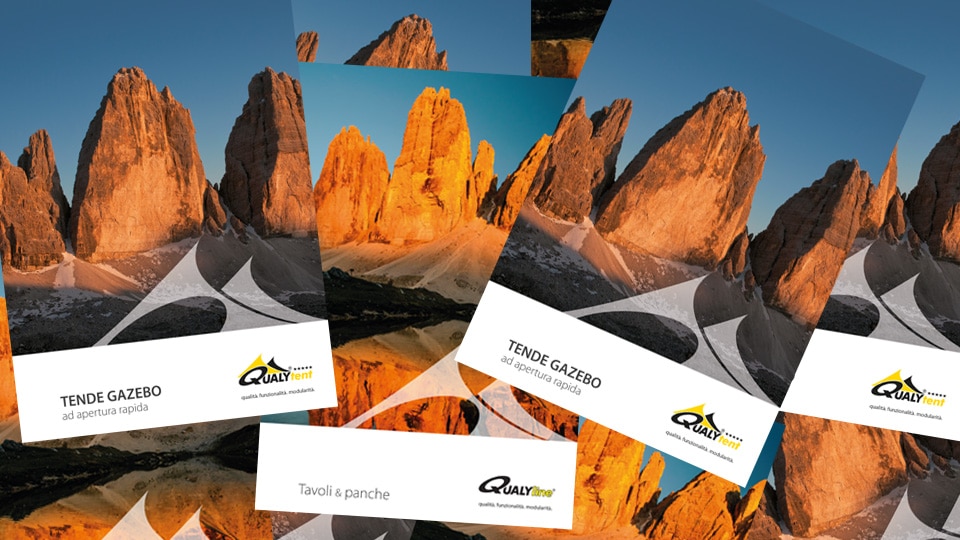 Cataloghi prodotti
Vuoi scaricare gratuitamente i nostri nuovi cataloghi prodotti?
Trova il catalogo di tuo interesse nell'AREA DOWNLOAD per sfogliarlo o per stamparlo.