Download Area Qualytent & Qualyline
Product catalogues – Mounting instruction – Spare parts
On this page, you can download our current product catalogues free of charge.
Please use the respective links below the pictures.
Nota: In order to open and print PDF files, you need Adobe Acrobat Reader, which you can DOWNLOAD free of charge from the Adobe website.
Product catalogues QUALYTENT & QUALYLINE
Folding tents, Kiosks, Folding tables, benches and chairs
Original spare parts QUALYTENT Premium
Do you need spare parts for your QUALYTENT Premium folding tent?
Find the relevant card to identify the spare part of your interest and specify the part number in your request.
Spare Parts
Structure Qualytent Premium
3x3m, 4,5x3m, 6x3m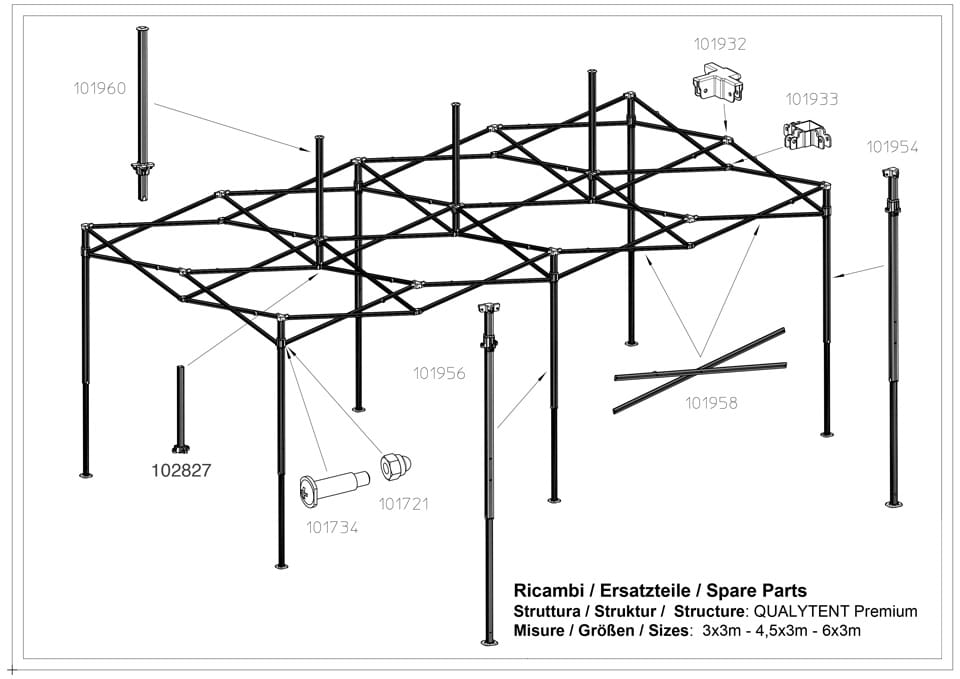 Spare Parts
Structure Qualytent Premium
4x4m, 6x4m, 8x4m