Classic S40 – High quality folding tent
Professional mobile roof system
Our folding tent QUALYTENT Classic
The folding tent QUALYTENT Classic is the flexible roof system for the professional use.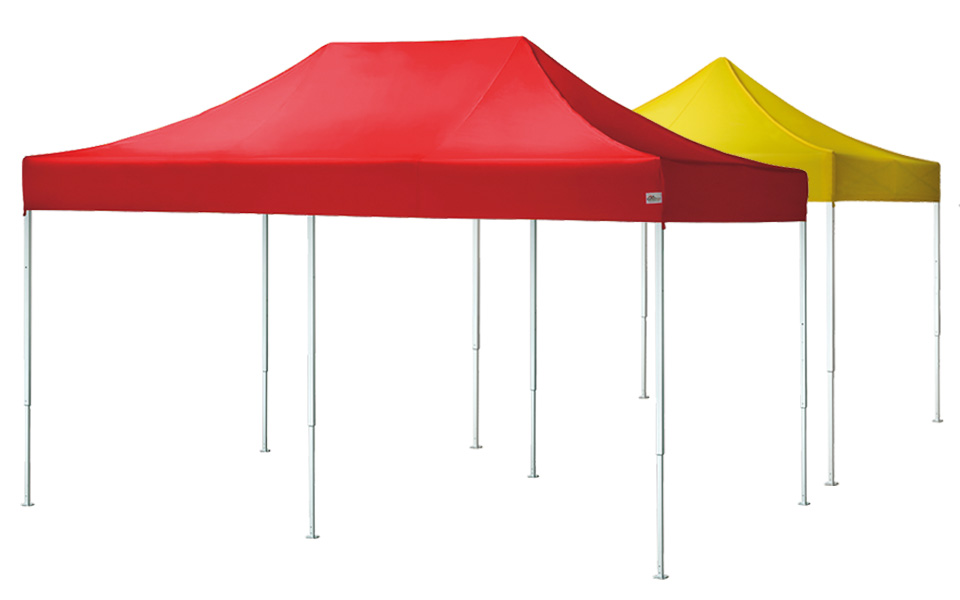 The tent structure consists of anodized aluminium. (Profile cross section 40 x 40 mm).
The 420D Polyester fabric that is used is water proof and fire retardant.
QUALYTENT Classic is available in 6 different sizes with three different side wall models.
You are looking for detailed information on the various models and sizes of our professional product QUALYTENT Classic? Then click on the link below and you will be redirected to the correspdonding page.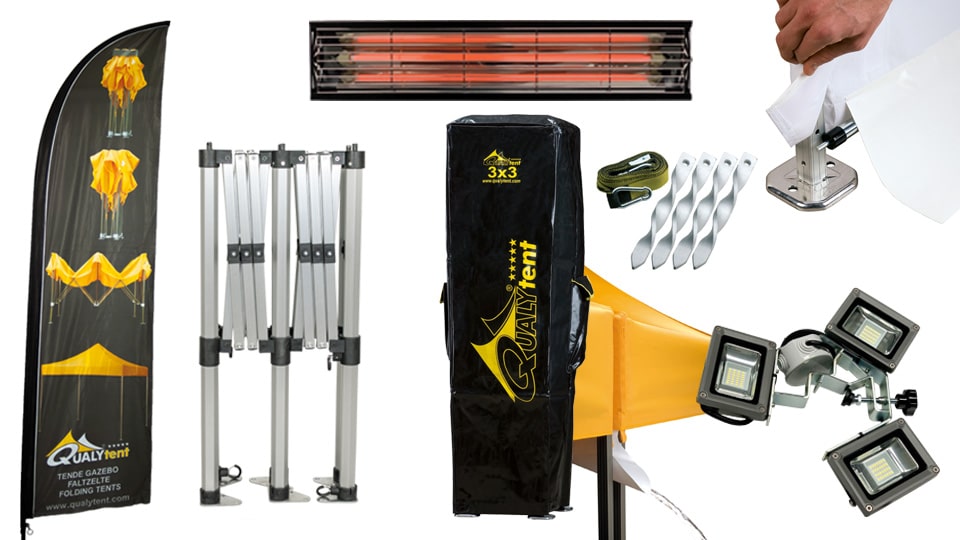 Accessori per gazebo ed eventi
QUALYTENT propone un'ampia gamma di accessori per l'estensione del tuo gazebo pieghevole.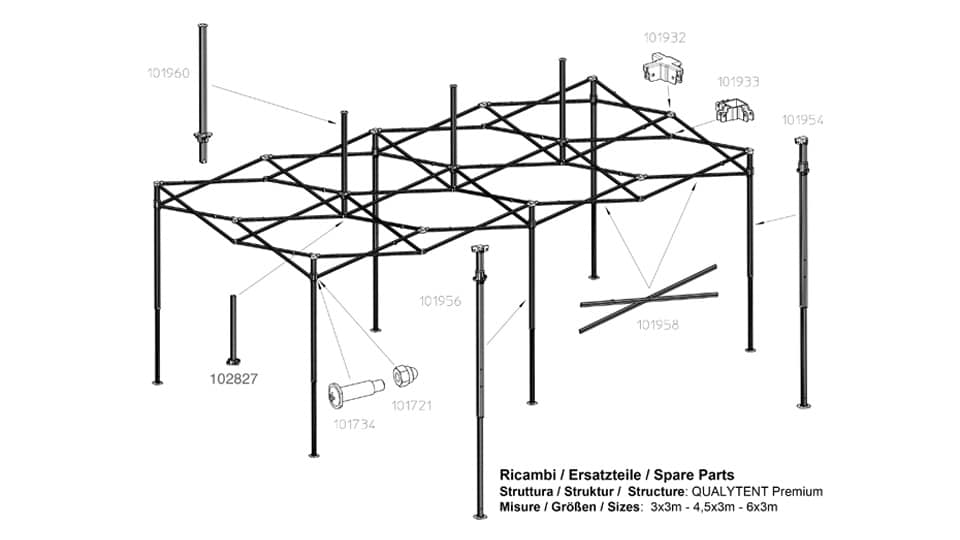 Pezzi di ricambio originali
Hai bisogno di pezzi di ricambio per il tuo gazebo pieghevole QUALYTENT Premium? Trova la relativa scheda PDF nell'AREA DOWNLOAD per identificare il pezzo di ricambio di tuo interesse e specifica il codice del ricambio nella tua richiesta.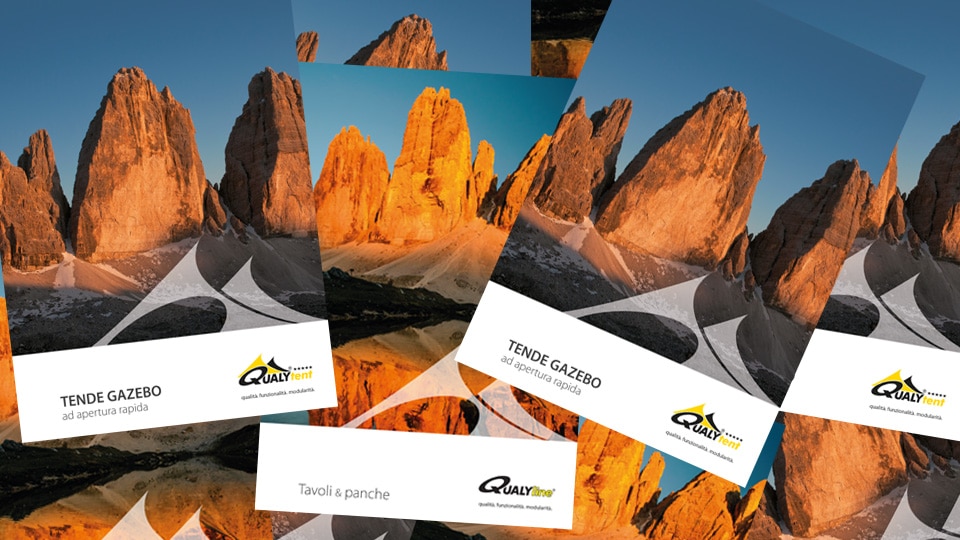 Cataloghi prodotti
Vuoi scaricare gratuitamente i nostri nuovi cataloghi prodotti?
Trova il catalogo di tuo interesse nell'AREA DOWNLOAD per sfogliarlo o per stamparlo.